Critt3rz Dom@in

Well, I've been trying to think of something witty to put here to introduce y'all to this page, but I haven't been that creative in years. This is a page about animals. I originally had this stuff on my other page (Celestial Gardens), but it didn't fit in w/ the sci-fi theme. So, here they now have a home of their own. Please enjoy your reading and keep checking back periodically for updates.
Cleo's Tribute Page
Becca's Play Pin
Sign My Guestbook
View My Guestbook

Here are some of awards I won for this site. Thank you to all who have awarded them to me. I will make an awards page for it (and hopefully other awards) later on.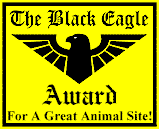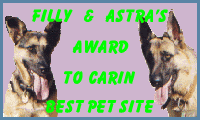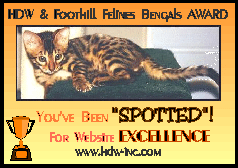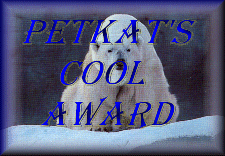 Submit your page to 34 popular sites for free, using one form!